Ready to find out what your smile makeover can look like?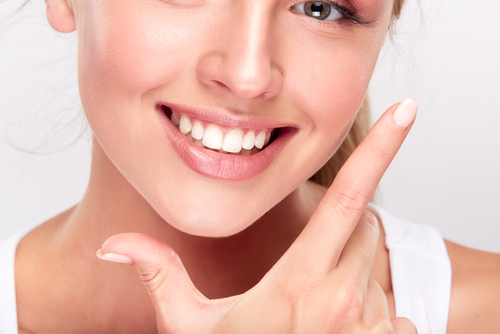 At Natural Smiles in Louisville, KY, you can achieve the smile of your dreams through carefully constructed smile makeover treatments. No matter what's going on with your teeth, there are ways to make them more attractive through one or more cosmetic dentistry procedures customized to your unique smile.
Signs You're Ready for a Smile Makeover
A smile makeover can consist of one dental treatment or several treatments. It could be multiple procedures done during one dental visit or carried out over a series of weeks or months. No matter how your dental care moves forward, it is designed for you and your mouth alone.
If you're not sure whether you're ready for a smile makeover yet, ask yourself the following:
Are you embarrassed by your smile?
Do you cover your mouth when you smile or laugh?
Do you avoid having your photo taken?
Do you only give closed-mouth smiles?
Do you wish your teeth were whiter or straighter?
Do you work hard to not draw attention to your mouth?
Do you choose not to speak up so people won't look at your mouth?
If you answered "yes" to one or more of these questions, it's time to talk smile makeovers with your Louisville dentist. You deserve to feel good about yourself and be confident about your smile. There is always a route to natural-looking teeth that look good and feel good.
Common Smile Makeover Treatments
You may have some smile makeover treatments in mind for yourself, or you may not be unsure about what you need to change your teeth. Below are some of the most common smile makeover procedures:
Porcelain veneers: Super-thin porcelain shields are customized in size, shape, length, and color and bonded to the prominent upper teeth.
Professional teeth whitening: Powerful bleaching agents lift stains quickly for a dramatic brightening of the tooth enamel.
Invisalign: Crooked, gapped, or misaligned teeth? Invisalign uses clear aligners that are nearly invisible and fit snugly against the teeth for a discreet, speedy straightening method.
Pinhole surgical technique: People with receding gums have gum tissue gently moved down over exposed teeth for a healthier, better-looking gum line.
Dental crowns: Caps cover a problematic tooth, whether it's damaged or unsightly, so it blends in with the neighboring teeth.
For some patients, restorative dentistry may be necessary first to eliminate decay or infection before any major, noticeable upgrades can be made. Cosmetic dentistry must be built on a healthy foundation.
Problems Fixed by a Smile Makeover
Though every smile makeover patient is different, they often want cosmetic dentistry for many of the same reasons, including:
Broken or chipped teeth
Crooked teeth
Gapped teeth
Gummy smile
Misalignment
Missing teeth
Narrow smile
Old dental work
Short teeth
Silver fillings
Stains and discoloration
The problem doesn't have to be huge, the treatment doesn't have to be incredibly invasive – sometimes the smallest tweaks can make all the difference between a subpar smile and a stellar one. Your Louisville dentist is ready to help you figure out the perfect formula.
Cost Factors of a Smile Makeover
Cost factors of a cosmetic dentistry makeover will vary for each patient, but the final cost will be affected by variables such as:
Number of procedures
Materials used
Length of time for each treatment
Total number of appointments
Dental lab used
Location of dental office
We want your makeover to feel achievable, so we accept a variety of payments, including cash, check, credit cards, and CareCredit, which offers reasonable financing packages and comfortable payment plans.
Get a Smile Makeover from Louisville Dentist Near Me
Ready to find out what your new smile can look like? Schedule a consultation with Dr. Kiran Gill at Natural Smiles in Louisville, KY.