ELIMINATE TOOTH STAINS, CHIPS, AND GAPS! CALL TODAY.
Cosmetic Tooth Bonding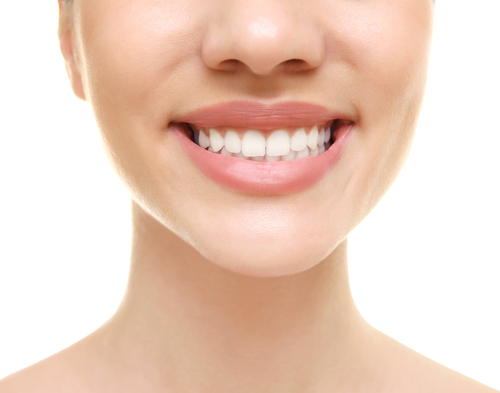 If you need a tooth fixed, brightened up, or corrected and need it done quickly, cosmetic dentist Dr. Kiran Gill at Natural Smiles in Louisville, KY, has just the technique to give you a fast, long-lasting repair – cosmetic tooth bonding. This procedure is minimally invasive, affordable, and simultaneously fixes and beautifies a smile.
The Versatility of Cosmetic Tooth Bonding
Cosmetic tooth bonding is also referred to as dental bonding. The procedure is simple, straightforward, and effective and involves the application of tooth-colored, composite resin to a problem tooth. The material is color-matched to your natural tooth enamel, resulting in a robust and natural-looking repair that blends in with the rest of your teeth.
Tooth bonding is usually completed in one, 30-minute visit per tooth, and it's an ideal repair for patients who want to avoid a more invasive or time-consuming repair, like a dental crown or porcelain veneer, in favor of a faster, affordable option.
Dental Problems Fixed by Cosmetic Tooth Bonding
Your dentist is invested in your teeth, and she will always recommend the most effective but also the most conservative repairs for your oral health needs. Cosmetic tooth bonding is a strong restoration and can last for decades if you have a good oral health care routine and see your dentist every six months for a checkup.
If you're dealing with any of the following concerns, dental bonding can correct them:
Stained or discolored tooth
Broken tooth
Tooth decay
Damaged tooth
Gapped teeth
Misalignment
Cracked tooth
Misshapen tooth
How the Cosmetic Tooth Bonding Procedure Works
Dental bonding is a non-invasive procedure. You don't need a numbing agent or other anesthesia to get through the dental work. There is one exception – if tooth decay needs to be repaired, a local anesthetic may be recommended to make you comfortable. Otherwise, the tooth structure is kept mostly intact and no drilling is necessary, ensuring that the work will be comfortable.
Though every patient has their own unique set of circumstances, here are the basics of the cosmetic tooth bonding procedure:
Prep: The tooth in question is readied for bonding by being slightly roughened then coated with a conditioning liquid.
Application: The color-matched, tooth-colored resin is painted over the tooth's surface.
Sculpting: The dental bonding material is shaped to look like neighboring teeth and adjusted as needed so it is the correct size and has the proper positioning.
Curing: A special laser or ultraviolet light is used to harden the bonding material in place.
Polishing: Your Louisville dentist gentle polishes the tooth so it feels like all your other teeth.
How to Know If Dental Bonding Is Right for You
You can't diagnose your own oral health circumstances, but your Louisville dentist can. Every complaint about the appearance of your smile or the condition of a tooth begins with a consultation with your dentist to get a diagnosis and recommendations.
If you are a good candidate for cosmetic tooth bonding, your dentist will let you know, but she may also recommend other treatments that are viable options for your situation. Whether you have a tooth that's making you feel self-conscious and taking away from the rest of your smile or you've suddenly damaged a tooth and need it fixed right away, dental bonding could be the answer.
Minor details can create big problems in your smile, and getting a repair like dental bonding is fast, easy, and doesn't require you to wait for creations from a dental lab to get a permanent restoration. Unsightly teeth can go away in no time with bonding.
Get Cosmetic Tooth Bonding from Your Louisville Dentist
Embarrassed about a damaged tooth? Suddenly find yourself with a problem tooth and in need of a quick repair? Schedule an appointment at Natural Smiles in Louisville, Kentucky to find out whether dental bonding can work for you.