GET THE BEAUTIFUL SMILE YOU HAVE ALWAYS WANTED! CALL TODAY.
Cosmetic Dentistry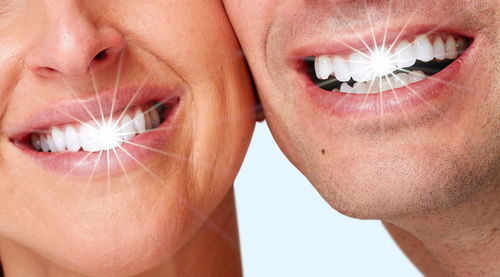 At Natural Smiles in Louisville, KY, cosmetic dentist Dr. Kiran Gill and her team create flawless new smiles for their patients using state-of-the-art equipment and innovative treatments. Cosmetic dentistry is customized to every patient to give you the smile you've always wanted.
Dental veneers are made of thin porcelain shells that are personalized in size, shape, color, and length so they look like natural teeth. Careful preparation and meticulous application of the veneers hides every cosmetic imperfection, from discoloration to gaps, chips to misalignment, worn edges to short teeth. The result is always a natural-looking, beautiful smile.
There is no substitute for the power of a professional teeth whitening from your Louisville cosmetic dentist. Over-the-counter treatments cannot compare to ZOOM! whitening and KöR teeth whitening systems which remove surface stains while also breaking up the stains within the tooth enamel to bleach teeth multiple shades whiter.
Adults who want straight teeth but don't want the noticeable metal brackets and wires that come along with traditional braces love the option of Invisalign. This innovative, discreet treatment uses thin, clear trays to gently shift teeth a few at a time until your entire smile is in alignment. Invisalign doesn't get in the way of your professional life or personal life, and you can continue to eat and enjoy all your favorite foods without restrictions.
Tooth Contouring
Sometimes teeth simply aren't perfect and they could use a little reshaping to get them to look just right and blend in with your smile. Tooth contouring is used to painlessly remove just enough tooth enamel to smooth out rough spots and make them look healthier.
Dental Bonding
A non-invasive and incredibly quick treatment, dental bonding can be used to reshape or correct small imperfections in teeth. A tooth-colored resin is artfully applied over the teeth to fill in chips, cracks, craters, or stains, leaving behind a flawless-looking tooth.
If you get multiple cosmetic dentistry treatments, that work together can be considered a smile makeover. But if you get one cosmetic dentistry treatment, your new smile can also be called a smile makeover. Any dental care that transforms how your smile looks and how you feel about yourself is a smile makeover.
Smile Design
When you are in the market for multiple cosmetic dentistry treatments to correct the appearance of your smile, a serious of plans will be created to address all your problems in the most effective order. Through intraoral and professional cosmetic cameras as well as digital x-rays, your Louisville cosmetic dentistry will make recommendations about the best possible treatments for your oral health.
Facial Rejuvenation
One of the most effective ways to enhance the smile makeover and cosmetic dentistry treatments you undergo is to add facial rejuvenation treatments. Simple dermal fillers smooth out wrinkles and take years off your appearance while lip enhancements deliver voluminous, younger-looking lips.
Get Cosmetic Dentistry in Louisville
We are proud to offer a comprehensive menu of cosmetic dentistry treatments at Natural Smiles in Louisville, KY. Our patients all have different needs, but one thing remains they same across the board – they all want a smile they love. You can be proud of your teeth and get the smile makeover you've always wanted. Contact us to schedule a consultation to discuss what's possible for your teeth.