WANT YOUR SMILE BIGGER AND BRIGHTER? CALL TO SCHEDULE YOUR APPOINTMENT.
laser gum contouring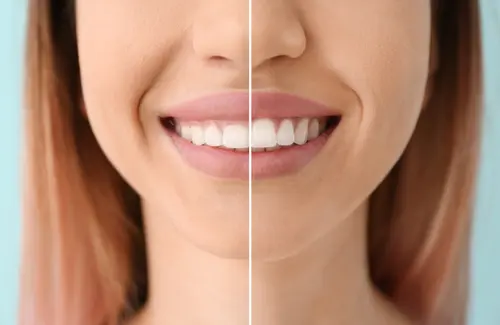 Tired of your gummy smile? Laser gum contouring reveals more of your teeth and immediately and permanently transforms your entire smile so it is bigger and brighter. At Natural Smiles in Louisville, KY, Dr. Kiran Gill uses sophisticated laser technology to eliminate extra gum tissue and deliver stunning smile makeovers.
How Laser Gum Contouring Works
It's the type of unique alignment Laser gum contouring is sometimes referred to as laser gum recontouring or a laser gum lift. No matter what term is used, the goal is the same – to reshape the gum line, reveal more tooth enamel, and create a balanced and symmetrical smile. Here is a general idea of how the process works:
A local anesthetic is administered.
The laser is maneuvered carefully around the teeth.
Excess gum tissue is trimmed, reshaped, and contoured with great precision.
The process takes about 30 minutes.
Why It's Worth Pursuing a Laser Gum Lift
Many people with a gummy smile learn to live with this characteristic, no matter how unhappy it makes them. There is nothing inherently wrong with excess gum tissue. It can define a look for some people and give them a memorable smile, though excess gum tissue combined with short teeth can make a person look juvenile. In general, though, most people want a lot of tooth showing – they want a wide, big smile with a lot less gum tissue.
You don't have to just dream about a balanced smile. You can do something about it thanks to the ease of a laser gum lift. Here are just some of the reasons why it's worth pursuing this treatment:
Noninvasive procedure
Permanent results
Comfortable treatment
Lengthens short teeth
Enables healthier gums and teeth
Equalizes uneven gum line
Dramatic, immediate results
Quick healing
Don't fear the loss of gum tissue or worry about the feel of the procedure. The modern laser gum contouring treatment is state-of-the-art and your Louisville dentist is highly experienced in meticulously trimming tissue and reshaping smiles to create a flattering tooth-to-gum ratio.
Are You a Good Candidate for Gum Contouring?
Many people have lived unhappily with excess gum tissue because of a short or high upper lip, enlarged gums, poorly erupted teeth, or an overgrown upper jaw – and none of these characteristics are your fault. DNA simply dished out the gums you have. No one has a say in what kind of gum tissue they have – until now.
With laser gum contouring, you and your dentist get to decide how much gum tissue you have showing. What satisfies you is subjective – there is no right or wrong amount, but there is an amount that makes you feel great about your smile and yourself.
Get Laser Gum Contouring in Louisville
Excess gum tissue is a cosmetic issue and usually not an oral health problem. Patients who live with smiles that are gummy are often self-conscious about how they look, but you should never feel bad about yourself when smiling.
Just one cosmetic dentistry procedure can deliver incredible results, but if you combine anything like porcelain veneers, dental crowns, or teeth whitening with the likes of laser gum contouring, you will have a truly stunning new smile.
You don't have to accept the smile features that make you unhappy. In this age of constant photos and videos, Zoom calls and social media, you deserve to look and feel your very best. There is always a way to makeover your natural teeth and smile. Schedule a consultation at Natural Smiles in Louisville, KY, to discuss laser gum contouring and other cosmetic dentistry procedures that will give you a stunning smile.