Look No Further For Your Perfect Smile
PERFECT SMILE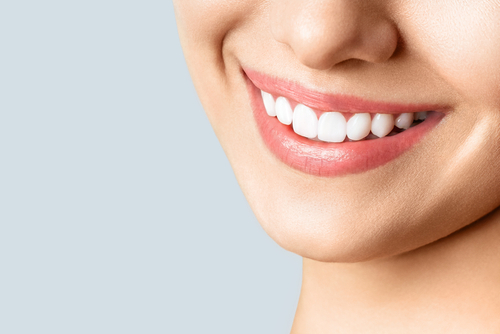 Perfection is subjective but, when it comes to teeth, there is such a thing as a perfect smile – your very own unique perfect smile. At Natural Smiles in Louisville, KY, Dr. Kiran Gill and her team strive to help you determine what your ideal smile looks like – and then create it for you using the customized cosmetic dentistry treatments.
What Is the Definition of a Perfect Smile?
There are societal beliefs about what a perfect smile looks like, an image created mostly by celebrities, politicians, journalists, and VIPs who are regularly on screens and in the news. There's nothing wrong with wanting or getting their kind of perfect teeth – they do, after all, look good. If you're wondering what makes their smiles shine so bright, these are the common components:
White teeth: With the number of teeth whitening products available in oral hygiene sections of stores, you know this characteristic is a coveted one. White teeth make you look younger and healthier while dingy or discolored teeth age you or make you look like you neglect your oral health.
Straight teeth: Straight, flawless teeth are considered perfect teeth. Most people are not born with the DNA that makes straight teeth develop on their own and need orthodontics or cosmetic dentistry to make it happen.
Proper ratio: When you see someone with a broad, big, beautiful smile that fills every bit of their mouth, it's because their teeth have been built to cover every bit of space without leaving darkness on the sides. They have just the right ratio of teeth to gums.
How to Get a Perfect Smile with Cosmetic Dentistry
Your Louisville, KY, cosmetic dentist wants to help you honor your idea of perfection when it comes to your teeth. Every time a patient expresses a desire to get a perfect smile, the process begins with a dental exam. Your teeth and gums need to be in good condition and healthy so they can handle any smile upgrades that are in the works. You can only build a new smile on a solid foundation.
From there, it's a conversation with your dentist about what kind of changes you want to make to your smile. She will develop a customized plan that is just right for you, your budget, timeline, and smile goals. Whether you need one or several cosmetic dentistry treatments, some of the common choices include:
Veneers: Incredibly thin and painstakingly handcrafted to perfection, veneers are designed just for you in size, shape, length, and color so they conceal multiple imperfections at one time.
Teeth whitening: Dramatically alter the color of your teeth with ZOOM! teeth whitening or powerful KöR bleaching for fast, immediate results. Your teeth will be multiple shades whiter and look perfect, even if they're not.
Invisalign: Discreetly change the shape of your teeth with nearly invisible aligners that gently but consistently move your teeth into alignment. The treatment takes an average of one year to complete but does not put limitations on your daily life and, because it's removable, allows for an ongoing level of freedom.
Cost Factors of a Perfect Smile
There is always an affordable route to a perfect smile. At Natural Smiles, we take dental insurance and various forms of payment, while also offering low-payment financing options that are affordable and realistic.
The cost factors that affect the bottom line for achieving a perfect smile include:
How many cosmetic dentistry treatments you undergo
Which procedures you get
Materials used
Dental laboratory used
Location of the dental office
Experience of the dentist
Get a Perfect Smile at Louisville Dentist Near Me
If you dream of a perfect smile that is without any flaws, schedule a consultation with Natural Smiles in Louisville, KY, and find out what kind of smile makeover is in the cards for your oral health. Remember, perfection has many definitions – and we look forward to helping you achieve your definition of a perfect smile.