Contact us to Find out if Invisalign is right for you
Invisalign and Your Insurance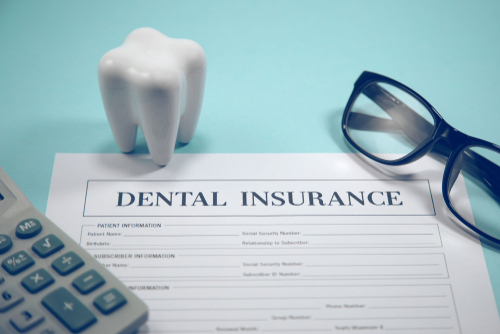 If you are interested in aligning your teeth, there are dental insurance plans that include Invisalign treatment or can be added to your existing dental insurance for orthodontic benefits. The type of insurance you have and the coverage you're willing to pay for influence whether Invisalign and your insurance can cover the cost of this advanced treatment. At Natural Smiles in Louisville, KY, we are always available to discuss patient benefits, so you know whether Invisalign is an option for your smile.
Is Invisalign Covered by My Insurance?
Dental insurance plans typically cover Invisalign treatment in the same way they cover conventional metal braces:
A percentage of Invisalign treatment may be covered.
There may be a specific dollar amount earmarked for Invisalign treatment.
You may have a lifetime cap for orthodontic treatment of all forms.
The best way to learn as much as you can about Invisalign coverage is to discuss dental benefits with your human resources representative or call your insurance carrier directly and speak with a representative. You may be able to change your benefits package during open season to include Invisalign coverage, but there are likely to be limits based on your chosen plan and the number of people in your family and who will be taking advantage of this insurance option.
Ideally, if you plan to use dental insurance for Invisalign, you start making plans early. Some dental insurance carriers require that a member have this dental coverage for six months to one year before they can begin to use the benefits.
How to Pay for Invisalign with or Without Insurance
One of the first steps to take as you're researching Invisalign providers is to ask each dental office which insurance plans they are in network with – you will have a head start on what your benefits are with each dentist and if they are the right provider for you.
If you learn that you have dental insurance that covers a portion of Invisalign, the treatment can be made even more affordable in the following ways:
Flexible savings account (FSA): If you pay money into an FSA annually, this nest egg can be used for certain dental costs, which might include Invisalign.
Health savings accounts (HSA): When you have a high-deductible health insurance plan, putting money in an HSA makes sure funds are available when you need them for medical or dental costs, like Invisalign.
In-house financing: Natural Smiles is affiliated with CareCredit, which offers affordable financing for dental care like Invisalign. No smile makeover should be out of reach, so there are always creative in-house payment options – talk to your dentist about upfront payments in full or a manageable and convenient payment plan throughout treatment.
The Affordability of Invisalign
The $3,000 to $7,000 price tag for Invisalign treatment is difficult for many patients to wrap their head around, but even this number is within reach. Talk to your Louisville Invisalign provider to figure out what you can afford – the reality is that Invisalign is more possible than you imagined.
At Natural Smiles in Louisville, it is our goal to help our patients get the smile they want, whether that's with Invisalign or a different type of cosmetic dentistry. Insurance parameters shouldn't stand in your way of having straight, healthy teeth. We aim to make dentistry accessible to everyone and offer manageable payment options so you feel confident about investing in your oral health.
Contact us to schedule a consultation and ask questions about Invisalign and your insurance and any cosmetic dentistry procedure.